Warning: 

 Don't even think of using another flimsy plastic produce bag again!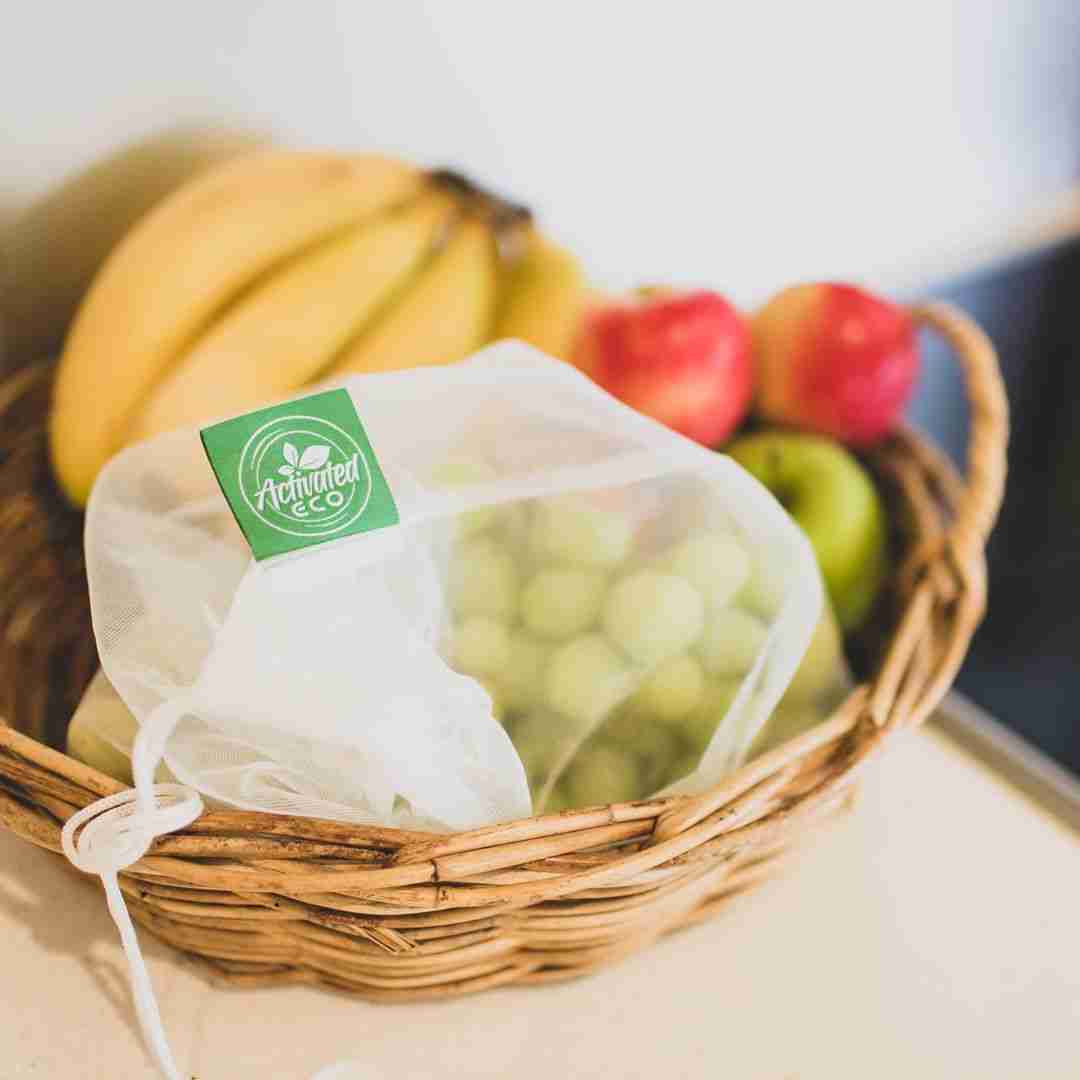 HOW MANY TIMES HAS THIS HAPPENED TO YOU?
Have you every felt frustrated by the waste that single use plastic bags create? Supermarkets have historically provided us with no alternative option when it comes to shopping for our fruit and vegetables that need weighing.
Say no to plastic shopping bags!
We are thrilled to introduce the latest new product release which will solve these frustrations for you! We hope you love our rPET Produce Bags as much as we do.

Right now, you have the chance to never have to have your fresh fruit and vegetables sweat in plastic bags ever again. Activated Eco's r-Pet produce bags are a high quality and eco-friendly alternative.

You will also being doing the environment a favour by not continuously throwing out plastic bags that end up in landfill or as micro plastics that can end up in our waterways.
Aside from reducing your environmental impact, there are many other great reasons to use our produce bags!
Unlike plastic bags, reusable bags are unlikely to ever tear or break.
The high quality fabric means your precious fruit and vegetable purchases are more likely to survive the trip undamaged. Leaks are less likely to be a problem with reusable bags too. 
They allow for you to rinse your produce directly in the bag, so you can also use them as a colander! 
rPET (recycled polyethylene terephtalate) comes from plastic that has already been used for packaging, such plastic bottles. 
This plastic is sorted, cleaned and transformed so that it can be reused and turned into a new product. 
Therefore the bottles you recycle get a second life by being turned into new rPET products!
Buy with confidence, all R-Pet are ready to go, in stock, in our Melbourne warehouse. We use Australia Post with signature on delivery to guarantee you will get your goods!
Click the Buy It Now button to purchase your R-Pet bags today!
100% Lifetime Guarantee
Be assured, with over 35,000 Happy Australian customers and a lifetime guarantee, shopping at Activated Eco is always an excellent experience!
YES, I WOULD LIKE TO TAKE ADVANTAGE OF THIS OFFER!

Our R-Pet bags come in two handy pack sizes.

Pack of 5
or
Pack of 8
 * Activated Eco will replace your bags no questions asked if in the unlikely event they fail.


*  "100%, No Questions Asked, Money Back Guarantee"

 * Not happy with your products? Send them back to Activated Eco in their original packaging for a No Questions Asked Money Back Guarantee
OUR BRAND IS TRUSTED AND LOVED BY OVER 35,000 AUSTRALIAN FAMILIES
5 PACK
With Blue Carry Pouch
5x Bags
8 PACK
With Green Carry Pouch
8x Bags
2 x 8 PACK
For Big Shoppers!
16x Bags