Warning: 

 Don't even think of buying more plastic pegs until you read this! 
SAY GOODBYE TO BRITTLE PLASTIC PEGS
If you've ever grabbed a peg off the line and had it shatter in your hand, then you aren't alone. This has probably happened more times than you care to remember, and it's likely left a mess of unnecessary plastic pollution down by your feet.Make these situations and the horrible waste that is left behind a distant memory with our Stainless Steel Infinity Pegs!
UPGRADE YOUR PEGS TODAY!
Our pegs are manufactured from high grade marine stainless steel. Each peg is formed from a single piece of wire so they will never break!



Our excellent Stainless Steel Infinity Pegs will last a lifetime.


They won't rust or corrode even in heavy salt environments, thanks to being manufactured from marine grade 316 stainless steel.


They won't get too hot in the sun either, due to the size of the wire material that is used. 
Shop with us
today

and feel good about making an earth-conscious decision to never buy plastic pegs again!
100% Lifetime & Money Back Guarantee
Order right now with confidence!
Our Stainless Steel Pegs last a lifetime. They will be the last pegs you ever need to buy.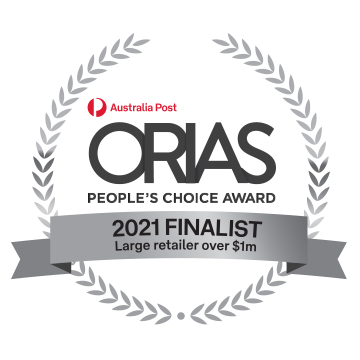 We're thrilled to announce Activated Eco has been named as a finalist in the Australia Post ORIAS People's Choice Awards, within the Large retailer category. These awards have been voted by Australian consumers, including you, our customers! They recognise Australia's favourite online retailers.
We are so happy that so many of our lovely customers have voted for our business. It makes all the hard work and long hours worth it!
TRUSTED AND LOVED BY OVER 100,000 AUSTRALIAN FAMILIES